contentarea
OA - Leather lotion 500ml (ādas losjons)


High quality
Intelligent price
Warranty
Do you need advice or help?
Designed for materials
Natural leather, Eco leather
Usage
Ready for immediate use. Apply to the leather product, then massage evenly with a microfiber cloth
Features of the product
Pleasant aroma, Repels moisture and dirt, Impregnants for leather and eco-leather, Protects shine and color, Facilitates further skin care, Nature-friendly 100% organic product, Does not contain harmful PFC impurities, Antistatic coating
Period of exposure
3-6 months
SKU
OA Leather lotion-500ml
Product description
We are pleased to announce that the item is available in our WE FURNITURE store-warehouse at Brīvības gatve 401. Come visit us and we will help you choose the one that suits your needs or call us at +371 2555 0606 and we will advise you remotely.
STORE-WAREHOUSE BUSINESS HOURS
M. 13:00 - 17:00
T. 10:00 - 19:00
W. 10:00 - 17:00
T. 10:00 - 19:00
F. 10:00 - 17:00
S. 10:00 - 15:00
Su. Closed
*T.-F. launch break from 12:00-13:00
---

The wood used for the production is FSC® certified, which confirms that forests used for timber development for sofa production are managed responsibly and in accordance with the FSC Principles.
 
Payment methods

Cash
You can make payment in cash at our store-warehouse or upon delivery.

Credit card
You can pay by card to our store-store or upon order online.

Transfer
You can make payment by transfer both as individual, or a legal person.

Lease
You can form lease at our store-warehouse at the time of purchase, or upon order online.
Receipt of goods
Take out yourself
Receipt of goods, Take out yourself, Receipt of goods in our store-warehouse - free of charge.
Apply for delivery
You can find out the exact delivery price and the time available by contacting our professional delivery service by phone 25550606
Delivery price up to the outside door in Riga is 25 Eur, rest of Latvia - starting from 30 Eur.
Description
OA leather lotion ādas impregnants, kas paredzēts jebkuras dabīgās vai eko-ādas virsmas kopšanai. Produkta modernā formula nodrošina līdzekļa iekļūšanu dziļi ādas slāņos, mīkstinot to un piešķirot spīdumu. Līdzeklis veido neredzamu pārklājumu un piesātina ādas virsmu, izceļot izstrādājuma krāsu un atvieglojot tīrīšanu. Tas aizpilda saskrāpētās vai savādāk bojātās ādas virsmu, novēršot ūdens un citu netīrumu iedarbību, un piešķir skaistu un atsvaidzinātu izskatu. Atšķirībā no vaska bāzes produktiem pārklājums nerada taukainu aizsargkārtu. Pēc OA leather lotion apstrādātais ādas izstrādājums saglabā gaisa caurlaidīgumu un ir elpojošs.
Produkts ir gatavs tūlītējai lietošanai.
Dermatoloģiski pārbaudīts.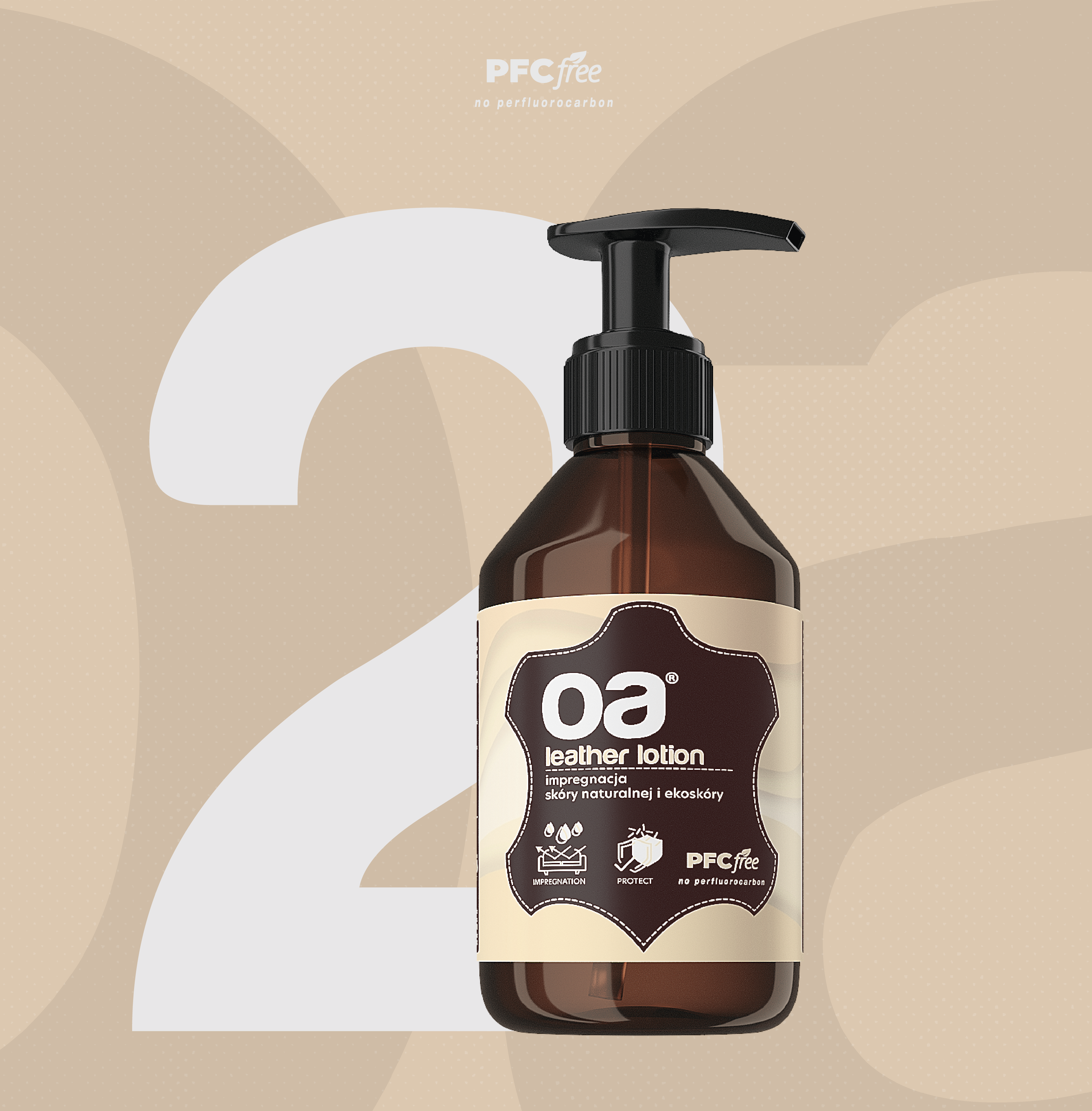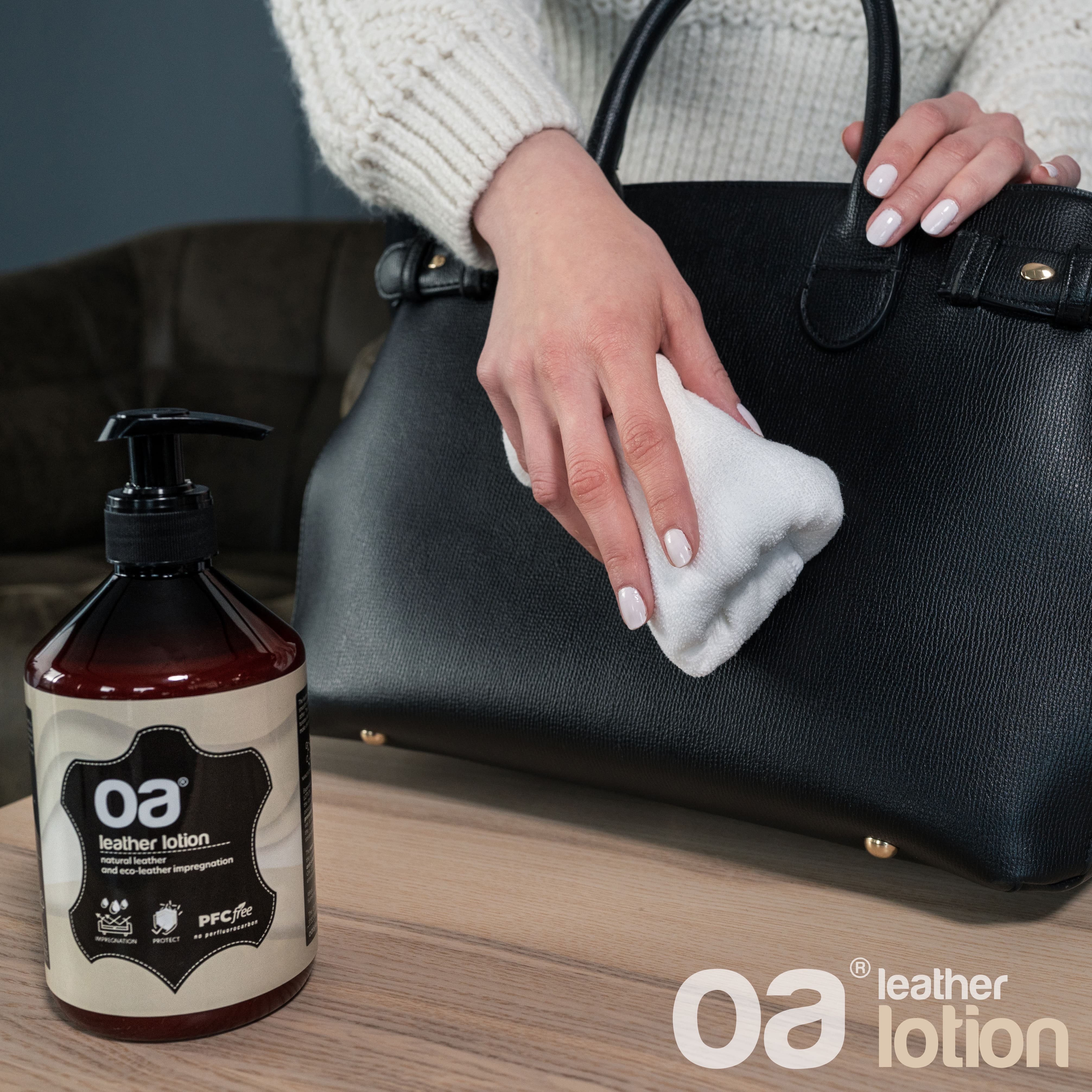 Īpašības:
Impregnants dabīgās vai eko ādas izstrādājumiem

Ādas materiālu aizsarglīdzeklis

Izveido neredzamu, elpojošu slāni, kas atgrūž mitrumu un netīrumus

Aizsargā spīdumu un krāsu

Atvieglo apstrādātās ādas tīrīšanas procesu

PFC Free
OA leather lotion piemērots ādas mēbeļu, automašīnu sēdekļu, somu un citu ādas izstrādājumu impregnēšanai un kopšanai. Nano-sudraba sastāvdaļas piešķir papildu sanitāro aizsardzību, ilgstoši uzturot virsmu tīru. Līdzeklim ir patīkams un svaigs aromāts.
Lietošana: Pirms lietošanas viegli sakratīt. Lūgums sākumā pārbaudīt produkta un apstrādājamās virsmas saderību kādā mazāk redzamā vietā. Izsmidzināt uz apstrādājamās virsmas no 10-20 centimetru liela attāluma un ļaut līdzeklim iedarboties apmēram 30 sekundes, tad notīrīt virsmu ar tīru mikrošķiedras lupatiņu (sevišķi netīrās vietās procesu ieteicams veikt atkārtoti). Kad veikts tīrīšanas process, pārpalikumus notīrīt ar tīru lupatiņu.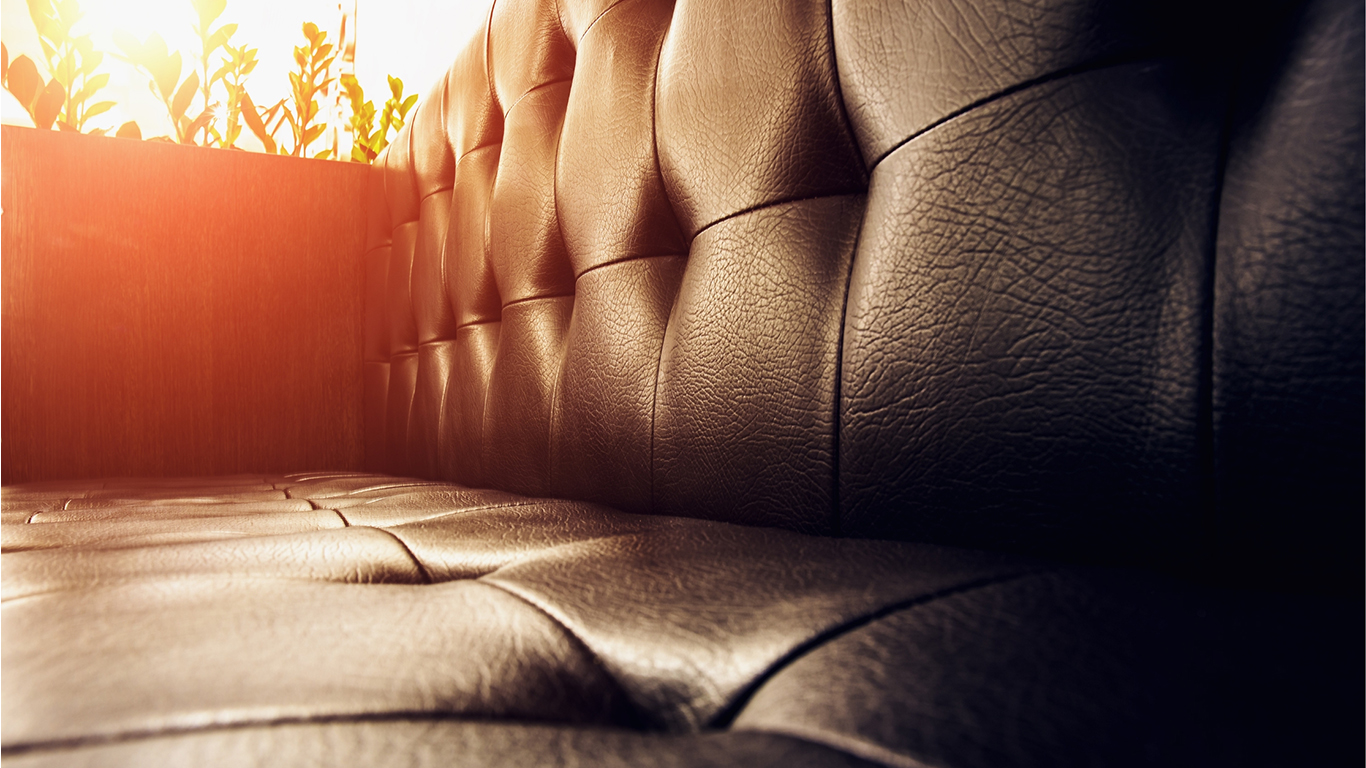 Other products from this collection
Goods on-site in store-warehouse in Riga