contentarea
Section - Westminster 716

High quality
Intelligent price
Warranty
Do you need advice or help?
The set includes
Showcase, TV table, Wall shelf
TV table size (W/D/H)
180/41/52
Showcase size (W/D/H)
97/202/42
Wall shelf sizes (W/D/H)
138/18/20
Carrying capacity
For the TV table top shelf 35 kg, The load capacity of the wall shelf is 3 kg
Surface treatment/coating
Melamine coating
Notes
Lighting is not included
Drawer rail material
Metall
Manufacturer
Home affaire creates furniture to fall in love with. There is no limit to the imagination of a beautiful arrangement
Product description
We are pleased to announce that the item is available in our WE FURNITURE store-warehouse at Brīvības gatve 401. Come visit us and we will help you choose the one that suits your needs or call us at +371 2555 0606 and we will advise you remotely.
STORE-WAREHOUSE BUSINESS HOURS
M. 13:00 - 17:00
T. 10:00 - 19:00
W. 10:00 - 17:00
T. 10:00 - 19:00
F. 10:00 - 17:00
S. 10:00 - 15:00
Su. Closed
*T.-F. launch break from 12:00-13:00
---

The wood used for the production is FSC® certified, which confirms that forests used for timber development for sofa production are managed responsibly and in accordance with the FSC Principles.
 
Payment methods

Cash
You can make payment in cash at our store-warehouse or upon delivery.

Credit card
You can pay by card to our store-store or upon order online.

Transfer
You can make payment by transfer both as individual, or a legal person.

Lease
You can form lease at our store-warehouse at the time of purchase, or upon order online.
Receipt of goods
Take out yourself
Receipt of goods, Take out yourself, Receipt of goods in our store-warehouse - free of charge.
Apply for delivery
You can find out the exact delivery price and the time available by contacting our professional delivery service by phone 25550606
Delivery price up to the outside door in Riga is 25 Eur, rest of Latvia - starting from 30 Eur.
Description
---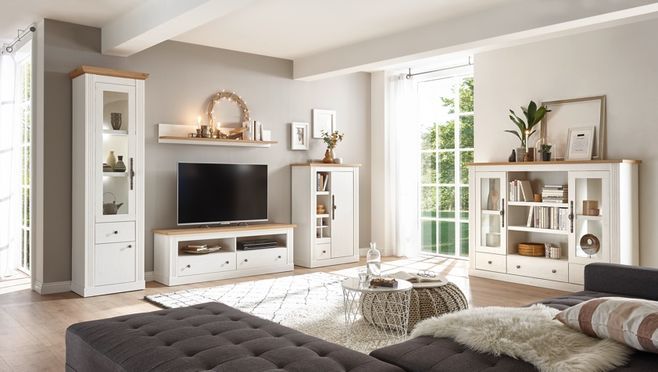 ---
WESTMINSTER - ekskluzīvas lauku mājas mēbeles nemainīgā pilnībā
Neparasti harmoniskais dizains ļauj izveidot īpaši skaistas un veiksmīgas mēbeles. Westminster pārliecina kā perfekta individuāla mēbele un ļoti labi kombinējama atsevišķi. Veiksmīgs skaista dizaina un augstas praktiskas vērtības piemērs!Šī modeļa īpašo skaistumu pasvītro izsmalcināti profila pielietojumi un individuāli rokturu risinājumi. Harmoniskas proporcijas un rūpīgi saskaņotās virsmas piešķir šim modelim neparastu un jautru harizmu.
---
Izcili, augstas kvalitātes rokturu risinājumi
Ekskluzīvi rokturi piešķir mēbelēm individuālu raksturu. Kvalitatīvi un eleganti, izgatavoti no metāla Tie ir īpašs un pievilcīgs dizaina elements.
---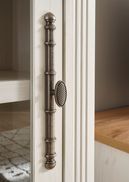 ---
Formīgs karnīzes risinājums
Izsmalcināti apstrādātās karnīzes ir šīs mēbeles īpašās vērtības piemērs. Tie piešķir Westminster modelim īpaši harmoniskās proporcijas.
---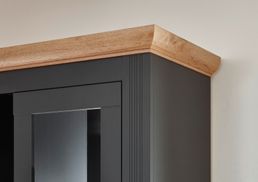 ---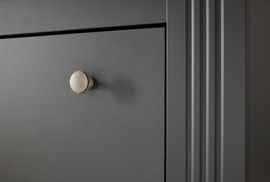 ---
Profilēti sānu paneļi
Klasiski elegantais sānu paneļu profils ir ideāls šīs stilīgās mēbeļu sērijas apdare.
---
---
Par zīmolu
Kopš 2001. gada Home affaire mūs ir iedvesmojis ar lauku māju mēbelēm, kurās iemīlēties. Neatkarīgi no tā, vai tas ir moderns, romantisks vai tradicionāls, skaistam iekārtojumam diez vai ir robežas.
Other products from this collection
Goods on-site in store-warehouse in Riga